Sports Specific & Group Training
Triathlon, Cycling, Running and Swimming Strength & Conditioning Training
I am a Regular Coach for Newmarket Cycling & Triathlon Club and I teach Strength & Conditioning Classes which are on Monday nights between 19:00-20:00hrs.

You do not have to be a member of the club, but if you are someone who does Triathlon, or just do one of the following, Cycling, Running and Swimming.  This training will improve your Sporting performance and you will be stronger and better conditioned and it will also help with injury prevention.  It is done with equipment or no equipment and the idea is not just to give you another training session to add to your training week, but also so you go away and have learnt something new, so you can add it in you training on your other days of your training week.
Some Important Points
Please try to arrive 5-10 minutes early so that any administration can be completed before the start of the session.
The cost is £3 for members and £5 for non-members.
(Which is payable to the club on the night and please make sure you have the correct money)
This session is conducted outdoors in all weathers, please make sure you bring a water bottle and make sure you are dressed for rain or shine.
A Waiver must be filled in
Please click on the link below and print off and complete a copy of the waiver and bring it with you if you have not previously attended.
Jockey Strength & Conditioning Training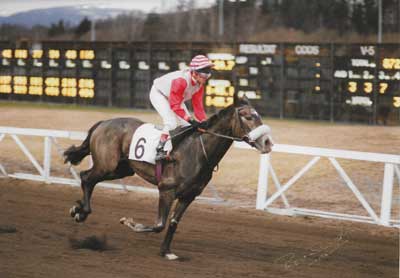 As an Ex-Jockey, I know the importance of Strength and Conditioning and maintaining a low weigh for a Jockey and when I was riding many years ago, there was not the information out there, like there is now and lucky enough I had a family that helped and supported me and I did Running, Cycling, Swimming, Circuit Training (Strength and Conditioning) and some Jockey Training Skills and Drills also with Nutrition, I did all the silly things that you are not meant to do, until learnt the correct way of manging my eating habits and most of the other Jockey's just sat in the Sauna and just staved themselves to maintain their weigh.
I have always said if I knew what I knew now, I would have been a lot stronger Jockey.  Over the years, I have trained Jockey's from all levels from Apprentices to top level Jockeys and I have designed Specific training for Jockeys.
Class Diary & Descriptions
As well as Personal Training (1-1 and Small Group PT), I also teach 8 Group Classes a week at a few Gyms, so if you like training in a group, with like minded people in a nice friendly and fun classes.  With a bit of hard work! Pop along!!!!
Even if you start to do Personal Training with me and want to do a couple of classes a week, as well as the PT,  I can write that into your programme and depending on your goals, I can advise you on the best ones to do!!!!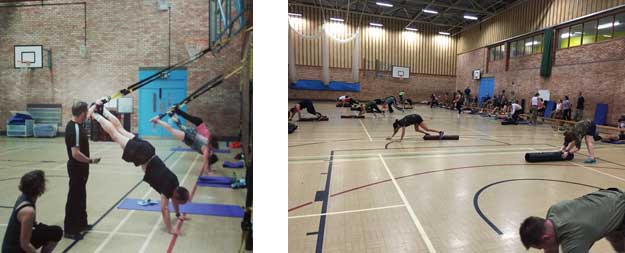 Testimonials
Kevin Mechan
I have participated in Tim Wilsons' classes since 2011, in this time I have done both indoor and outdoor Circuit training, X-fitness, Vipr-blast, Spinning and TRX classes. These classes, particularly Circuits and X-fitness have helped me gain the strength and endurance levels required to compete in 2 Men's Health Survival of the Fittest and 2 Spartan Race events, a 1/2 marathon and several 10km races.  Tim has many years of knowledge and expertise in this field and he takes time to teach good technique in his classes. He offers exercises to suit varying levels of ability, and will always ensure you are exercising in a safe manner.  I highly recommend Tim as a fitness trainer.
Jacqui Burns retail manager
I have been attending Tim's classes since the leisure centre opened 5 yrs ago. I started with body blitz a great class catering for all abilities, I then advanced to (what I would say) a high intensity class, Circuits and Outdoor circuits but Tim adjust his classes to suit the varying ability, then new classes which included Vipr blitz and X- Fitness
Tim was a massive support to a group of people to prepare us for Spartan Race and Men's Health Survival of the Fittest, I never thought I could do anything like this but with Tim motivation and support I did.
Tim is very personable, he has a natural communication style and makes sure he introduces himself to everyone, finds out names etc.
He is always prepared to help, support you to reach your fitness goals.  I enjoy all his classes as there are always different, if I had to choose my favourite it would be hard.
Type of Classes I teach
X-Fitness
TRX
Body Blitz
Spinning
Vipr
Circuit Training
Outdoor Fitness Classes
Freestyle Studio Cycling
Boxercise
Kettlebells
Where I teach
Newmarket Leisure Centre
I am not RESPONABLE if the any of the classes below is cancelled by the venue and is BEYOND MY CONTROL as I do not own the classes and just teach the classes for Newmarket Leisure Centre.  Please go to Newmarket Leisure Centre website on how to book in for the classes.
Please read Important points as below!
When & Where (See below for class descriptions)
Day

Class

Time

Where

Monday

X-Fitness (45 min)

18:00-18:45

Newmarket Leisure Centre

Tuesday

TRX (45 min)

20:15-21:00

Newmarket Leisure Centre

Wednesday

Spinning (45 min)

13:15-14:00

Newmarket Leisure Centre

Spinning (45 min)

17:15-18:00

Newmarket Leisure Centre

Spinning (45 min)

18:10-18:55

Newmarket Leisure Centre

Thursday

TRX (45 min) (45 min)

19:30-20:15

Newmarket Leisure Centre

Friday

Body Blitz (1 hr)

09:30-10:30

Newmarket Leisure Centre

Saturday

TRX (45 min)

09:30-10:15

Newmarket Leisure Centre

Sunday

No Classes

No Classes

No Classes
Important Points
They are all my regular classes and I do cover over classes as and when I can.
I will update my classes time table ASAP
The only time I do not teach them is if I am on holiday, sickness and Courses.
Come along for a nice work out and enjoy J
Class Descriptions
X-Fitness
Description

High intensity strength and conditioning class that tests your stamina, agility, power and strength. Based on the popular Crossfit training methods.
TRX
Description

Suspension training, using your bodyweight. Works the body functionally, engaging the core, working on strength, power, cardio, and balance.
Body Blitz
Description

Body Blitz works on the Peripheral Heart Action System, which can give you the benefit of two different types of workout it increases the Weight loss, tone, strength and core of your muscles and hits you aerobic system as well! Using Body weight and Free weights! Great workout!
Spinning
Description

A high energy class that blends cycling technique, great music and expert coaching to energise and inspire. A fantastic calorie burner for all fitness types.
Vipr
Description

ViPR bridges the gap between movement and strength training. It combines full-body movement with load, ViPR introduces a new concept in fitness and sports conditioning – Loaded Movement Training and it combines task-oriented movement patterning with resistance training. Agility and strength come from moving the body in a multitude of purposeful tasks with load.
Circuit Training
Description

Circuit Training is one of the oldest and best workouts you can do! Consisting of an all over body workout, involving Endurance, speed, Balance, Agility, Co-ordination, Flexibility & Cardiovascular Fitness etc.  You want to get the best results, and then this is the class for you! The class is suitable for all levels!
Outdoor Fitness
Description

Outdoor Fitness Class is a military style session, consisting of an all over body work out, involving Endurance, speed, Balance, Agility, Co-ordination, Flexibility & Cardiovascular Fitness etc.  You want to get the best results, and then this is the class for you! The class is suitable for all levels and will run come rain or shine!
Kettlebells
Description

Kettlebells will improve strength, Endurance, coordination and proprioception and it will help improving Aerobic and anaerobic fitness and is a good tool for fat loss and also get a good all over body workout.