Tim's Profile
Experience & Background
I left school with the dream of Joining the Army or becoming a Jockey, well I did both!
As a kid I was a very Keen horse rider from a very young age, and went to one of the top riding school in the U.K. represented them in showing competitions.  I also was very keen at Shooting, Swimming and Cross Country and ran for the Army Cadets.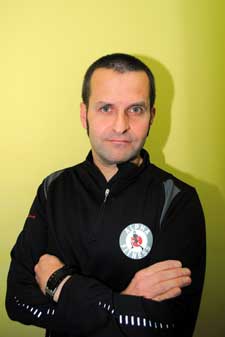 At school I was not very good at team sports like Football and Hockey, but did like Rugby and did play one half of a game for them and I put a lot of effort into the training at lunch times.  But because I was very small and the bigger lads always got picked for the team.  So I put my time into my horse riding swimming, shooting.  When it come to climbing the ropes, gym rings, the Wooden horse and Beams (Strength, Agility and Balance) I put the bigger lads to shame, which with that type of training helped me later on in life.  My older brother was a very good runner, Amateur Boxer and was a Jump Jockey taught me to Box at 11 years old and gave me a lot of encouragement with my running and my fitness, from a young age and though the early years of me being a Jockey.
In my previous years I experienced a fulfilling career with great success as a Professional jockey, in both the UK & overseas and riding winners in five Countries for 11 years (UK, Norway, Sweden, Denmark & Germany with my last season riding was in England).  My riding career ended with accident in the Starting stalls at Pontefract racecourse.  After a very hard decision and not a lot of opportunities as a natural lightweight Jockey at 7st 10lb, It come to the point in my race riding career that I had to make a decision, to carry on at a age of 30 which I would have had to go back aboard as I would have had better opportunities or pack up and retrain to do something else.  I got a Job as a Work Rider with one of the big trainers in Newmarket, and when I packed up race riding I joined the Territorial Army, as well as retraining for something else to do with my life.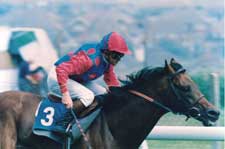 I ran many Cross Country for my Regiment and had been in many Army competitions, shooting, Obstacle Course, & Military, etc.  I was in the Territorial Army ending my 12 years in the Army in 2011 at the rank of Sgt, with the post of Senior Physical Training Instructor at a Training Wing.  Training Recruits and running the Physical Training for the Wing.   I had to take the advice to Discharge after I had a bad accident with my knee if I had been put in front of a Medical Officer, I would have been Medical downgraded.
Along the same time in the TA in 2006, I did my Personal Training Course.  So with working in the week as a Personal Trainer and Group Exercise Instructor, for many gyms and private clients as well as a Soldier at Weekends I managed to maintain my fitness to a high standard and have a home life.   I have run a London marathon, done a, Helly Hansen Adventure Race, a couple of Swimathon and did Kick boxing for three years and have now taken up doing Triathlons and Crossfit.
Over the years as a Personal Trainer and Group Exercise Instructor, I currently work for Newmarket Leisure Centre and cover some classes at over gyms now and again.  In the past I have work for Frank Lee Centre, The Barn, and Parkfit, LA Fitness, Greens Health & Fitness, David Lloyds, Brandon Leisure Centre, Mildenhall Leisure Centre and was Park Manger to British Military Fitness, the same time run my own PT Business have also been Personal Trainer some high level clients over the years.
I am very dedicated, passionate and have a lot a pride in what I do in my Job!
Qualifications
Advanced Level 3 in Personal Training
Corrective Exercise Specialist (National Academy of Sports Medicine)
TRX Advanced Group Training Instructor Course (AGTC Level 3)
TRX Suspension Training Instructor Course (STC Level 1)
TRX Group Suspension Training Instructor Course (GSTC Level 1)
Ultimate Kettlebell Instructor
Kettlebell Training
Fitness Training for Triathlon (Endorsed by Triathlon England)
Running Technique Instructor Training
Nutritional Adviser
Advanced Nutrition for Physical Performance
Circuit Training
Vipr Instructor
Level 2 in Group Indoor Cycling
Spinning Instructor
British Military Fitness Instructor
Boxercise Instructor
Water Fitness Aqua Instructor Course
Army School of Physical Training
Obstacle Course Instructor
UKA Athletics Coach Level 2
UKA Athletics Assistant Coach Level 1
Physical Training Instructor Intermediate
Physical Training Instructor Basic Module 3 in Strength Development.
Physical Training Instructor Basic Module 2 in Endurance.
Physical Training Instructor Basic Module 1 in Safety & Injury Prevention.
Physical Training Instructor Class 3
Aerial Slide Controller
Physical Training Instructor Refresher
Basic Instructional Techniques (NVQ)
Membership of Professional Organisations